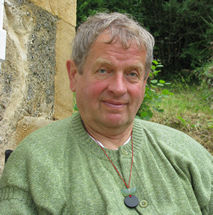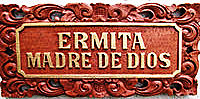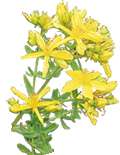 "Curación del Planeta en 7 Pasos" significa volviendo al Origen * el Origen es la Madre Cósmica (el Vacio, la "Matriz"), da a luz a un Nuevo Mi * el Mi posteriormente con la ayuda de nuestra formación interior ("El Camino Universal") hacerse (otra vez) parte del Todo - Cielo, tierra y la (nueva) comunidad - por "Curación del Planeta en 7 Pasos"
Han Marie Stiekema


See our poster/overview of the "Mother Healing"


(since 1988!)
Together with "Burn-Out" Cosmic Regeneration & Reintegration


For Distance Healing: Open "CosmicMother HealingNet"


The Universal Way


Personal Health Plan
www.vitalworld.org


Healing Communities


The Earth Ritual


Universal Mother Council


The Original Tradition


Great Mother Buddhism


Green Man & Wise Woman Pilgrim Network


Healing the Planet in 7 Steps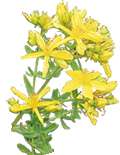 I will be very grateful to those who help us with the translation from English and German to Spanish!
LA TRANSFORMACION
Una Nueva Ensenanza Universal!
por
CURACION DEL PLANETA
EN 7 PASOS
Queridos Amigos,

"Saving the Earth" (in its broadest sense) is the only goal worth living for. However, I don't blame people for the fact, that they haven't committed themselves, yet.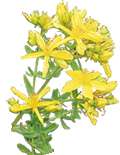 Looking at myself it took 33 years before I really accepted my mission.* And this only after having done EVERYTHING to

escape from it!

* Too slothful to descend from my inner paradise!. See my Autobiography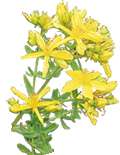 Most people suffer from an almost inescapable complicated life in which there is no time to dedicate him or herself to goals other than "daily survival"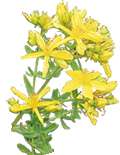 The irony is, that this proves to be contra-productive. For emphasizing more, more and more - the underlying driving force of society - is increasingly leading to exactly the opposite: a collective suicide and the further destruction of the earth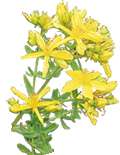 In practice, however, people show signs of severe exhaustion. It seems that the multiple pressures of daily life cannot be coped with anymore. People even don't have time for personal recovery. That's why depression, burn-out and illness abound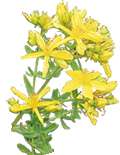 So how can we "save the earth" if the people who are supposed to do this "don't have energy" for it? It can only lead to the following conclusion: In order to heal the planet, people should heal themselves first i.e. should abandon their ego-centered lifestyle in exchange for a New Self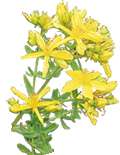 However, in times of decay like ours, we have nothing to hold on anymore. All values have eroded. The only option left is to go back to the Origin in order to become regenerated. As British historian A .Toynbee has said: the renewal of the culture starts with a new spirituality. It is the foundation of our "Way of Transformation".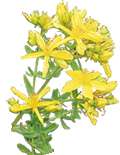 This Origin proves to be a Vacuum or Cosmic Womb. It is the greatest revelation to mankind ever. Insight into the "Womb" is giving great hope for the earth. For "Her" two major Forces are Destruction of everything old, sick, accumulated, evil and ugly, balanced by the continuous Birth of everything new, fresh, young, healthy and whole (World Proclamation)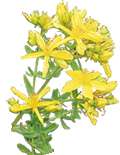 In my life I went through this all, therefore -
still with some reluctance - I "have no choice" but taking the lead i.e. offering you my support. Thus my mission is to guide you in two ways. First of all to the Source in order to be healed, subsequently in becoming part of the Whole, once again. I made the following announcement, consisting of six parts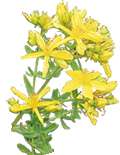 EL TRANSFORMATORIO
Centro Internacional de Renovacion de Cultura

I.

ENSENANZA UNIVERSAL


Por aquellos que buscan el Entendimiento Cosmico Han Marie Stiekema is one of the (very) few Teachers in this world, who's Threefold! Realization went BEYOND Full Enlightenment His conclusion: Light is born out of Darkness i.e. God (the Divine, Consciousness, BuddhaNature) appears to be continuously born out of the Cosmic Vacuum or "Womb" "God (not Jesus) has a Mother". This his Revelation is the beginning of a New Era, a new step in evolution after 2000 years of patriarchal dominance II. LUGAR DE CURACION
Por aquellos que buscan integridad personal (Cartel) En estos más críticos de tiempos
"CURACIÓN DEL PLANETA"
Comenzar con Usted
en nuestro
LUGAR SAGRADO DE CURACIÓN DE LA MADRE CÓSMICA
"Véngame todos a Mi, Me abrazo todo"
para
Regeneración en todos los niveles:
Espiritual, Emocional, Fisico
con
HAN MARIE STIEKEMA
Nuevo Profesor, "Hombre Verde", Médico
(Venga con sus problemas, tensión, deprésion, agotamiento, miedos, dolores, enfermedad)

Programa de fin de semana
ENSEÑANZA * CURACIÓN * ORÁCULO
(P&R)
Con Plan de Salud Personal Libre y
Terapia de Piedra de Jade

Durante la semana


CURACIÓN DE DISTANCIA
Por favor, envie su foto + problema a mi.
Haga clic mi eslabon
CosmicMotherHealingNet DIRECCIÓN ESPIRITUAL PERSONAL
Por cita RETIRO
"El Camino Universal"
(Sobre petición) Todo en el Nombre de la
Madre Cosmica!

www.healingtheplanet.info
info@healingtheplanet.info

Green Man goes wherever he is
needed. Invite him to your
city or town!

No Comercial * No Confesional
Las donaciones son la bienvenida
III.

HOMBRES VERDES & MUJERES SABIAS
Para aquellos que quieren renovarse

People are hopelessly caught in self-definitions that don't make them happy. This is largely based on self-centered concepts. More and more it proves to be inflational. "To have as the inability to Be". Studies have supported this. Beyond a certain income more wealth doesn't make one a more content and joyous person. People long "for something else" in life. Something deeper, more meaningful, more fulfilling....

The same is true for those who live at the other end of the spectrum. Those without work, youth, single mothers, ill people, seniors, those who worry about daily survival. In short, an increasing number of people of all ages, sexes, social positions are desperately searching for renewal: spiritually, psychologically, physically, socially..... Within the framework of existing paradigms everything has been tried already....without success. In order to make a leap in evolution mankind needs a totally new perspective!

Click my special page dedicated to Green Men & Wise Women

IV.

COMMUNIDADES QUE SE CURAN
For those who want to become part of the Whole - Heaven, earth and the (new) community - once again

"America's most densely populated city is doomed to suffer the effects of global warming. Science Daily reports that the sea levels in the New York City area are expected to rise about twice as quickly as sea levels around the world....and Bangkok may be under water in as little as seven years"

Source: Yahoo Travel!

This is the reality of the (very) near future. Would this be enough to wake mankind up from its dream-state? It is comparable to the Dark Ages just after the collapse of the Roman Empire, a time dominated by chaos, violence and mass migrations. The vulnerable group will be women and children. In the Dark Ages monks managed to save the culture by founding monasteries. I think we have to do exactly the same. See my proposal for "Healing Communities"

V.

CENTRO DE FORMACION PARA LIDER
Por aquellos que quieren cometerse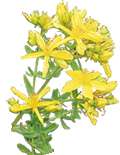 Hacerse otra vez parte del Todo. A aquel objetivo el Hombre Verde inicio:
"CURACION DEL PLANETA
EN 7 PASOS"
La Nueva Economia
La Nueva Sanidad Publica
La Nueva Tradicion
La Nueva Espiritualidad
La Nueva Psicologia
La Nueva Sociedad
La Nueva Mujer
La Nueva Educacion
La Nueva Tierra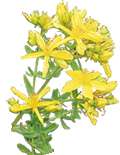 Esto es el Principio de una Iniciativa de
Renovacion de Cultura Mundial
VI.
ESPAÑA: CENTRO DE LA MADRE
Hundreds of local Madonna's as Manifestations of the Cosmic Mother
In Spain many churches are dedicated to the Virgin. Many of them are black. It reminds of the ancient link they have with the original MotherGoddesses: Astarte, Tanit, Cybele and Isis. Her Revival - from the 10th century on - was meant as the protest against Church dominance. "La Moreneta", the famous Black Madonna of Catalonia was originally found in a tree. The Tree of Life is a pre-christian symbol of the Original Mother. In Spanish churches the Virgin - with or without child - often occupies the central place on the altar. Her Son comes secondary. Spanish people still have a deep memory of the Original Mother. Therefore, I have decided to make Spain the starting point for a worldwide Cosmic Mother Consciousness Initiative...
Click my special page dedicated to Spain
HERE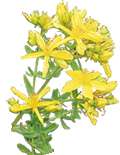 This is NOT just another website....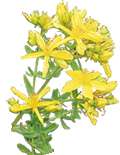 I am the richest man in the world....and the only one.... who is sharing his wealth unconditionally with everyone who is in need...
He calls himself
"GREEN MAN"
Increasingly, people consider him to be
A NEW TEACHER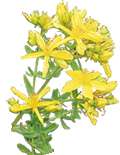 One of our main projects for the coming years: "Mother for Mothers" or the "Cosmic Mother Healing Shrines"


"Turn On"
Great Mother Hymn


The physical/ cosmological approach: "The Science of Mother Healing" (Update 25/9/ 2010)


"The Mother Heals": Guidelines to "Cosmic Mother Healing" (part 1) is ready!


"The Cosmic Mother Healing Mandala": Guidelines to "Cosmic Mother Healing" (part 2) will appear soon


Cosmic Mother Cancer Healing: A Breakthrough (Update 14/9/ 2010)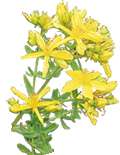 The Transformatorium:
HQ and Leadership Training


SourceBook "Origin"


Our University Program


Glimpse of Paradise
"Lotus Lake"
(Mantova, Italy)