HEALING
yourself
each other
the community
the tradition
society
the economy
the earth

WITH A NEW TEACHER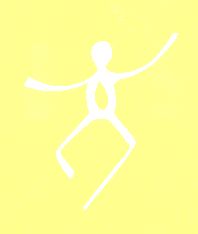 "Green Man"
Han Marie Stiekema



"Twice Mothered & Thrice Realized"
(In daily life spiritual teacher, psychotherapist and medical doctor since 1972)

"Bringing people together"
"Deep in our Heart we all want the same: peace, joy, friendship, a sustainable future...."
"The ultimate freedom: to be a prisoner of the Eternal"
"If you are Nothing, you are everything; if you are something, you are nothing"
"The additional drive behind my commitment: gratefulness for all the blessings that were bestowed upon me"
"How you can you heal yourself without healing the planet?"
"How can you heal the planet without healing yourself?"
"I've done my homework. Will you heed the call?"
"It is time for change"
NOW!
(Shortcut)
Books, articles, essays
COLLECTED WORKS
linked to the various stages in my life
(My health website)
www.vitalworld.org
Good News!



After many years Han Marie's Retreats have resumed!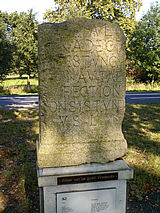 Altar for the Celtic Goddess Viradecdis: "the One who honors Truth" (situated directly behind our hermitage.....)
SPECIAL INITIATION
HerStory
Wise Woman
Death & Rebirth
Green Man
HisStory
Vision of the Grail
1, 2, 3 and 4
The Great Jesus Interview
The Templar's True Secrets 1 & 2
Reborn Order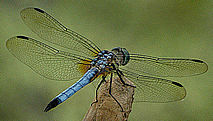 "Let it be said that God can gain nothing from anything that does not edify and elevate (wo)man; for the only way that (wo)man can contribute to the glory of God is by the increase of his/her own portion of deity, the spark of divine mind implanted within the core of his/her own nature. If that is not made to shine brighter, God is not the gainer. The Church that holds its millions to a low level of spiritual development and makes no effort to cultivate a truly higher vision is depriving God of his only chance to be glorified through (wo)man"
Alvin Boyd Kuhn
The Great Work
HEALING THE PLANET
To Begin with a New Spirituality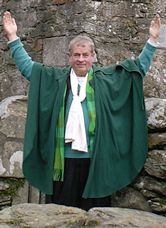 "A New Story is unfolding itself...."
Friends, rejoice, for the Great Mother* has revealed HerSelf to the world
* Manifested in the various traditions as the "Cosmic Womb" (The Original Tradition),"Emptiness beyond Emptiness" (Buddhism), "Vacuum" (Physics), "Mother of God" and "Black Madonna" (Christianity), "MotherGoddess" (Hinduism), the "Maternal Aspect of Allah" (Islam), "Shekinah" (Judaism) etc.
(Not God created the world out of nothingness, but Nothingness is giving birth to both God and the world, the latter continuously returning to their Origin)
"She has sent"* Her Messengers - Green Men and Wise Women - in order to lead you back Home
* You may take this literally or symbolically, according to your own level of insight.
Go back to the Source in order to become Renewed, while subsequently becoming part of the Whole - Heaven, earth and the (new) community - once again
It is the beginning of the Transformation of Self and Society, indeed, of a New Era
LET'S COME TOGETHER AND CELEBRATE
It happened without any preconceived idea

Not I found the Ultimate; rather the Ultimate found me

Suddenly, within a fraction, the Lightning wiped out my entire existence

Immediately after I had dissolved into the Eternal Light

Everything was part of Me: the grass, the flowers, the trees, the people, the sky....

The Cosmos had anointed me with its Divine Oil

COSMIC WOMB MANDALA

The Divine (white/yellow) and the universe (green) both being born out of the Cosmic Womb (black), while continuously returning to their Origin

That night, like Inanna, I descended into the Underworld

Stripped off of every layer, I was confronted with the Ultimate Horror

In the morning celebrating my resurrection: joy, gratitude

Followed by ten years of uninterrupted Bliss, carefree like a "lily in the field"

Not to forget the fifteen years of the "Dark Night of the Soul"

Ultimately, I am re-united with the Origin of the All: the Great Mother
RELIGION HAS ONLY ONE DUTY: TO LEAD PEOPLE
TOWARD GOD-REALIZATION
The Mother took Her veil away
In order to let Me See
Overflowing with joy, the dance
I know I Am the All
It is the Original Homeland
With all Its simple directness
I Am embracing existence
All beings are My children
Only after I accepted Christ as part
Of our Ancient Old Tradition
Tammuz-Osiris-Baal-Attis-Dionysos-Christ etc.
(Something that I resisted until very recently)
Everything fell into its place
Now, their joint power flows through my channels
Thanks to that I dare to show
My Original Face to the world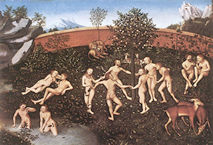 A New Heaven and A New Earth
(Lucas Cranach 1472-1553)
TURN ON!
* In these most critical of times
* Inner crisis.....climate crisis; water crisis, energy crisis, financial crisis, health care crisis; political crisis; food crisis, security crisis.....inner crisis
* It is the spiral of ongoing over-production and over-consumption that leads us to the abyss
* We are paying the price with alienation, loneliness, despair, angst, stress, depression, confusion, conflict and burn-out
* Grasp the sense of the decay: Return to the Origin e.g. take refuge in "The Eternal Feminine" in order to become whole, once again
* She will grant you Her Light Body (Enlightenment/your Divine Essence), helping you in overcoming your greatest inner obstacle: your fear of Nothingness
* Empower yourself through additional spiritual practice: like a Sovereign Living, The Universal Way or come to our Earth Ceremony e.g. Mother Healing
* Awaken!, restructure your life and serve others
* Embrace a holistic world view e.g. insight, connectedness, love, respect, cooperation, joy, happiness, peace, justice and sustainability
* Join our "Healing the Planet in 7 Steps" initiative
* Turn the crisis into an opportunity
In appreciation of the continuity of the Great Mother during the centuries
As "Lady of the Beasts" (Her Son/Lovers)
Middle East (2000 BCE), Germany (6th Century CE) and Flanders (1500 CE)
Isn't that unbelievable?
THE DRAGONFLY LOVES YOU

suddenly she/he sat next to me
its head slanting to my direction
with its clear eyes looking straight into mine
as if it said hello to me
o, a dragonfly, I thought
upon which it flew a small circle
landing again at a short distance
again these inviting eyes
again, again and again
then, intrigued by its perseverence I started talking to it
my voice lowered spontaneously


making contact with its Being (....)
then the unbelievable happened
with every new tone of my voice it responded
with nodding, vibrating, moving its legs and coming closer
until it sat on my foot, my knee, and my head
touching, feeling, playing, joy, everything was there
spontaneously I started calling it my friend
very dear to me, indeed
immediately I got concerned about its whereabouts
really, the dragonfly.....

LOVES ME....AND YOU, AND YOU...AND YOU.....
THE MIRACLE OF MOTHER HEALING
* While sitting, standing or lying you feel your back in contact with your clothes, chair or bed
* With the help of the Great Mother Mandala* your back is contacting the LightBody of the Mother, subsequently imagining Her Bottomless Womb beyond
* See above
* Realize the Power of the Vacuum, e.g. its ability to "take everything back"
* Watch and feel your breathing for a while, especially how your breathing-out is disappearing into the depth ("nothingness") of your pelvis
* Imagine your pelvis to be a (Grail!) chalice, symbol of the Mother's Womb
* Everything that disturbs you - fear, pain, anger, worries, problems, obsessions, illness - you watch, accept, feel and acknowledge
* While breathing-out you ask, pray and beg that the Mother may take everything back to Her Bottomlessness (directly to Her Vacuum or/and indirectly to the depth of your pelvis)
* You may accompany your breathing by a soft whispering (mantra). In the breathing out this could be f.i. "death" or "the Mother"; in the breathing in (which only comes up after holding your breathing out as long as possible) this could be "and rebirth" or "heals".
* At the turning-point between breathing-out and breathing-in: the mystery of Transformation!
* Visualize how your anguish is disappearing like snow before the sun, while often experiencing (during breathing-in) a deep relief, sigh, shivering, freshness, renewal....
* Realizing Her limitless Compassion deep gratitude is taking possession of you
* You respond by praising the Mother. Allow joy to come to the surface, sing, dance, weep, hug....
* Eventually, you spontaneously want to "do something back". You may start worshipping the Mother by bringing offerings, serving the people around you or/and spreading Mother's message
See also: "Mother Healing"


MOTHER BLOG
Never before, a Fully Realized One has given a day to day account of his spiritual life!
(Including overview "Healing the Planet")


WORLDWIDE MISSION
I'll come to your country, village, town, city, organization, center, church or temple....


MOTHER HEALING
Come to the Mother for restoring your Wholeness e.g. healing your pain: spiritually,
emotionally and physically


HEALING COMMUNITIES
To found Healing Communities, consisting of "Green Men" and "Wise Women",
is THE answer to the global crisis


GREEN MEN & WISE WOMEN
The hopefuls of this world


SACRED HERITAGE
Sacred site, sacred grove, sacred mountain, sacred valley, sacred monument,
sacred object......sacred earth


EUROPE: MOTHERLAND
The Resurrection of the European Soul


EXISTENTIAL CONSCIOUSNESS
Mankind rooted in Heaven, Earth and the Community


UNIVERSAL MOTHER COUNCIL
Mother-oriented People of the World, Unite!


HEALING THE PLANET
In order to save the planet we need a Transformation on all levels of society


NATURAL MEDICINE FOR THE
"THIRD WORLD"
Supporting women self-help groups and others


LETTER TO SPIRITUAL AND RELIGIOUS
LEADERS WORLDWIDE
To Begin A New Era: from exclusivity to inclusivity


GREAT MOTHER BUDDHISM
Taking Refuge in the Great Mother, Maitreya Buddha, the New (Eco)Dharma
and the New Sangha


TURN ON!
To Begin with Yourself


ORIGIN
The Source Book of the Original Tradition
Requests for a personal interview:
please, contact the hermitage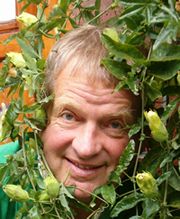 SPREAD THE MESSAGE!
Normally, one proceeds through the site by clicking "Next",
"English" or "Enter" at the bottom of every page. If you cannot
find a text in English, try the German or Dutch version.
Donations for the "Healing the Planet" Initiative
are very much welcome


In order to have a full overview of the work,
we recommend you to first going back to the beginning of
Han Marie Stiekema's website.
Please, click HOME and proceed from there.
1997-2012 © Copyright Han Marie Stiekema. All rights reserved.
Everyone may use this website as a source of inspiration. However, since it
is freely given, no-one can claim, copy or derive any text, images, photos, rights,
position or status from this website.
I am not responsible for the content of external links.
Last revising: 08/09/12